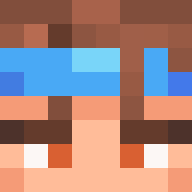 Manager
Staff Member
Manager

Hey there Infinity Crafters!
We are constantly working on creating new and fun experiences for you guys, and currently we are working on some new Events!
Do you have any events you would like to be added to the server?
Then please reply down below!
You can make an event suggestion using this format:
Name of Event: (this will be the name of the event)
Description of Event: (what this event contains)
We currently already have a list of events, so you don't need to suggest these:
Spleef
PvP
Parkour
Waterdrop
Build Battle
Simon Says
Sumo
Thanks for your interest, and make sure to thumbs up any events you like that other people have suggested!